Staying true to its innovative side, Corum teams with French street artist Aiiroh to bring a statement of "art on the wrist" to the forefront. Additionally, Aiiroh, and artists Soyz Bank and Namisen, worked together to present a fabulous piece of wall art in the form of the Corum certificate of authenticity that accompanies the watch.
Known for his love of Pop Art and its reinterpretation, Aiiroh, a street artist for more than 20 years, has had his work exhibited in more than 50 galleries worldwide. He has even dropped some of his own iconic pieces as NFTs. Collected by hip hop icons and international celebrities, Aiiroh's artwork commands top dollar alongside other French artists. His main focus recently: re-interpreting iconic pop-art figures using posters found in the streets of top French cities.
The result of the Corum Bubble X Aiiroh partnership watch, while decidedly individualistic, isn't an unusual departure for this creative brand, which has collaborated with a host of artists over the years. In fact, when it first introduced the Bubble watch 22 years ago in 2000, art and decorative dials – along with the huge domed crystal – made an impressive statement that garnered the brand a cult-like following. The must-have 44mm watch was not only radical for the times, but also, and more importantly, emotion evoking. Watch lovers fell in love.
The new larger-than-life 47mm Bubble X Aiiroh watch brings its own message to the forefront: one of daring color and bold style. Crafted in stainless steel with black PVD coating, the watch is inspired by Aiiroh's famous "Black Série Rose" artwork that uses street posters and headlines in a decoupage-like collage to form the petals of the colorful rose. He then superimposes another stylized black rose spiral motif on top of that for added allure.
This effect is entirely recreated on the watch dial, almost like a transfer of the original piece of art. It uses two different dial appliques that add dramatic depth and dimension. Against a stark black background, the boldly beautiful rose petal collage is almost fluorescent in shades of turquoise, orange, lavender, purple, blue, red, yellow and green – all as found in the concert, festival and political posters.
Overlaid onto the first layer of the dial is a second black dial swirl made of aluminium that is a stylized rose. The black against the color not only evokes a sense of the rose opening, but also adds amazing contrast and appeal. Add to that the half-globe domed sapphire crystal that gives its own somewhat distorted view of the dial, and the result is magnificent.
The watch is powered by the mechanical automatic caliber CO 082 that offers 42 hours of power reserve. The case back is made of transparent sapphire crystal with an anti-reflective treatment for viewing of the movement. Water resistant to 100 meters, the watch is built in a limited edition of just 88 pieces – ensuring exclusivity.
As intriguing as the Corum Bubble X Aiiroh watch is, it brings even more surprise with it in the form of packaging and wall art. The watch will be sold with a special artwork realized by Aiiroh and Japanese modern artist Namisen and brought to "life" as a final piece in resin by French visual artist Soyz Bank. All three of these artists are part of the Mind the Gap Label – a community of emerging and established artists. Essentially the sculptured wall art is an original design inspired by Corum's watch certificate, complete with the key logo that is immediately recognizable. It is created as a flat painting, semi-folded, and finished in resin.
The sculpted certificate and the newest Corum Bubble X Aiiroh watch are the next generation of Corum's incredible journey into the world of collaborations. Previous relationships witnessed the birth of Bubble watches with the likes of Elisabetta Fantone, rapper Booba, and cymbals manufacture Paiste, to name a few. The newest watch is designed not just for Bubble cult followers and Corum lovers, but also for art lovers around the world.
About CORUM
Founded in 1955, Corum represents creative and daring watchmaking. Corum uses an approach free of dogmas that enables a reconceptualization of movement construction, its casing, and the artistic crafts that brighten the dial. Behind the many technical achievements (baguette movement) and aesthetic achievements (Coin Watch, Feather, Bubble), Corum continues the tradition of high-quality watchmaking that is ahead of its time.
Corum, established in La Chaux-de-Fonds, is opening itself up to the contemporary, street art, and classical art worlds, and in doing so attracting the attention of various trendsetters. At once disruptive yet respectful of its watchmaking heritage, Corum maintains its status of a niche brand aimed at demanding collectors of unconventional timepieces. Corum's current pillars include four collections that embody its vision of 21st-century watchmaking: Admiral, Bubble, Golden Bridge and Heritage.
Additional information
Recommended Retail Price: CHF 7'200.-
Limited Edition 1 of 88
Availability: from November 2022
Available pictures
Product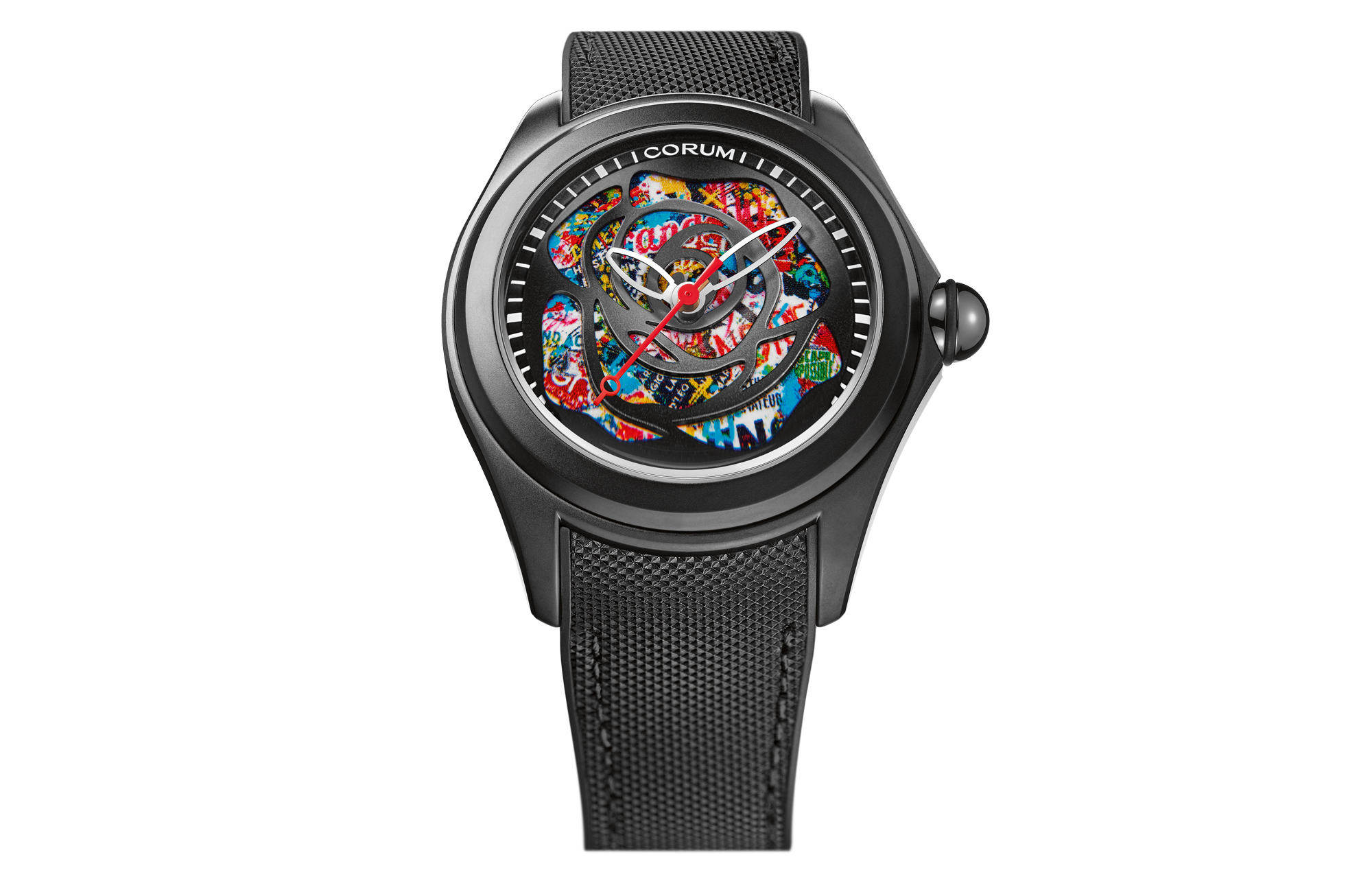 Workshop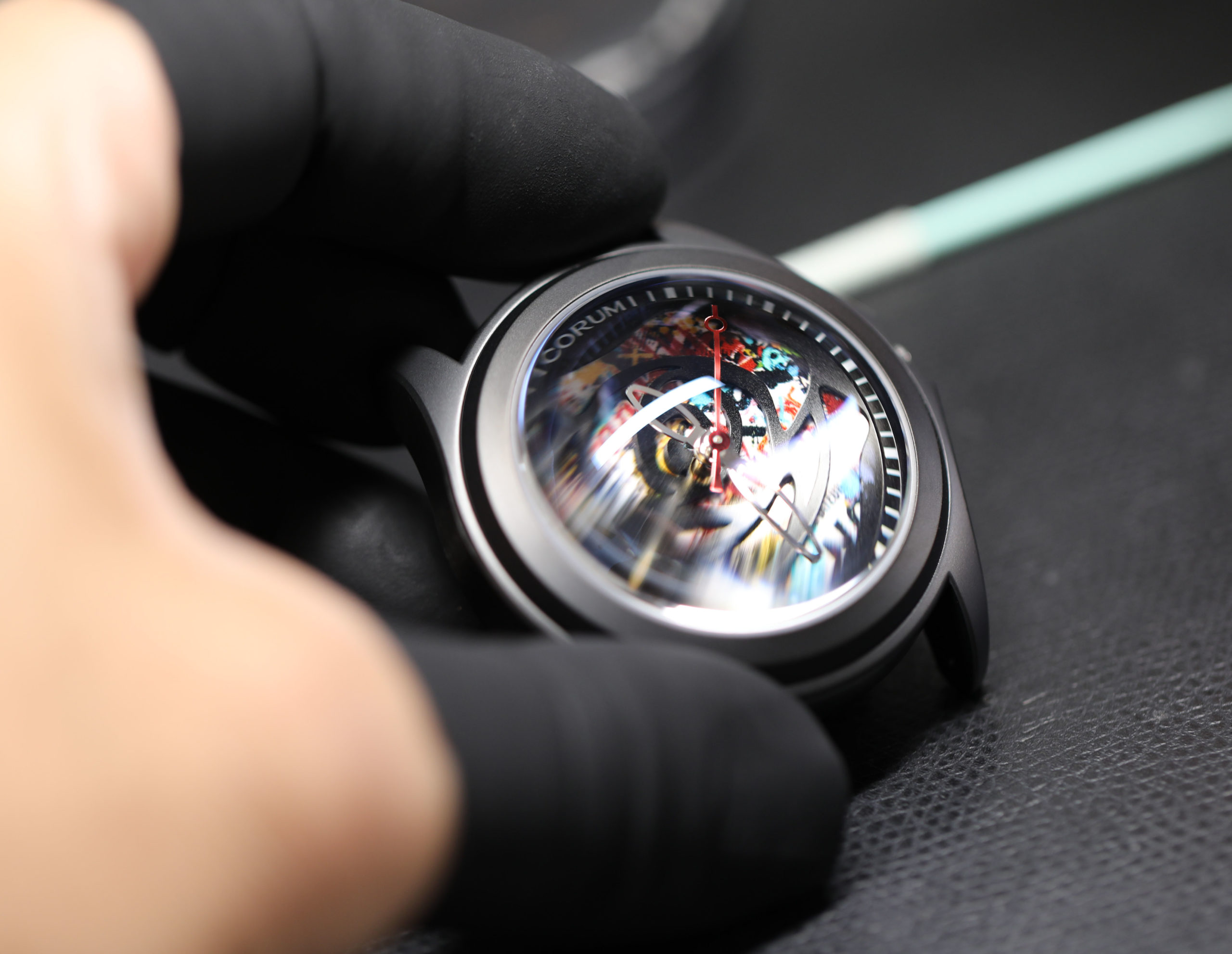 Lifestyle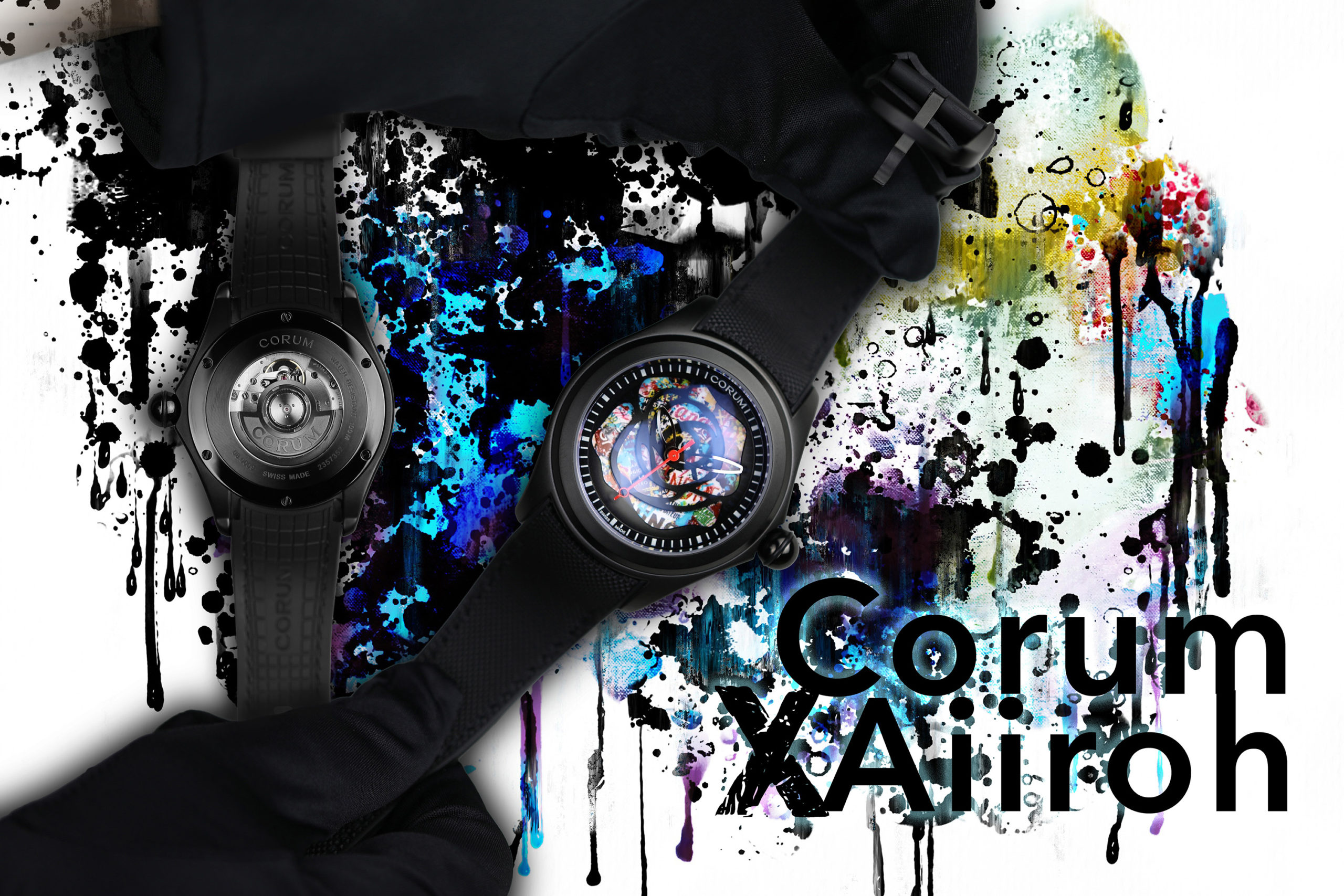 Download section