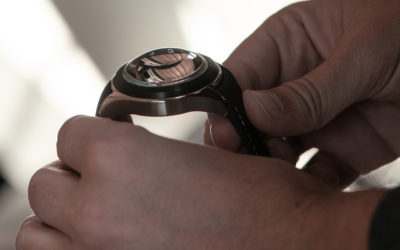 The Corum Bubble 47 Central Tourbillon by Label Noir CORUM has teamed up with Label Noir in a new collaboration to manufacture a unique timepiece dedicated to the renowned Macau Master of Time Event. By partnering with Label Noir,...
read more
BUBBLE
In 2000, the  Bubble  watch  was  introduced.  Fitted with an 11mm thick sapphire crystal, it created a magnifying glass effect which became the model's signature feature.
16 years later, the watch was relaunched with a domed double antireflective sapphire.
This  collection  was  described  as  the  impulse  of the brand, and was determined to show CORUM's creativity, and boldness in design and high watchmaking industry .
The Bubbles are daring, and distinguished timepieces that reflect the outstanding identity of CORUM.