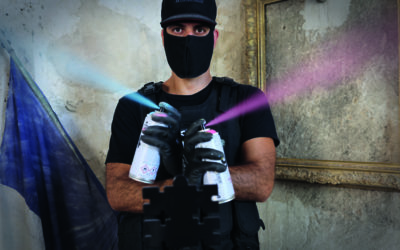 Staying true to its innovative side, Corum teams with French street artist Aiiroh to bring a statement of "art on the wrist" to the forefront. Additionally, Aiiroh, and artists Soyz Bank and Namisen, worked together to present a fabulous piece of wall art in the form...
read more
BUBBLE
In 2000, the  Bubble  watch  was  introduced.  Fitted with an 11mm thick sapphire crystal, it created a magnifying glass effect which became the model's signature feature.
16 years later, the watch was relaunched with a domed double antireflective sapphire.
This  collection  was  described  as  the  impulse  of the brand, and was determined to show CORUM's creativity, and boldness in design and high watchmaking industry .
The Bubbles are daring, and distinguished timepieces that reflect the outstanding identity of CORUM.