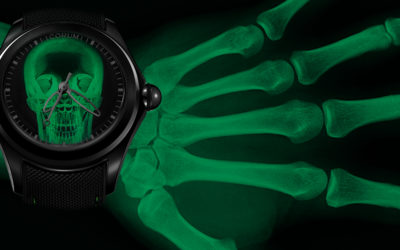 It was during the famed Basel watch exhibition in the year 2000 that Corum first unveiled its now-legendary Bubble watch. With an oversized case and huge domed crystal, the Bubble was the brainchild of the equally-legendary Severin Wunderman, then owner of the brand....
read more
BUBBLE
In 2000, the  Bubble  watch  was  introduced.  Fitted with an 11mm thick sapphire crystal, it created a magnifying glass effect which became the model's signature feature.
16 years later, the watch was relaunched with a domed double antireflective sapphire.
This  collection  was  described  as  the  impulse  of the brand, and was determined to show CORUM's creativity, and boldness in design and high watchmaking industry .
The Bubbles are daring, and distinguished timepieces that reflect the outstanding identity of CORUM.