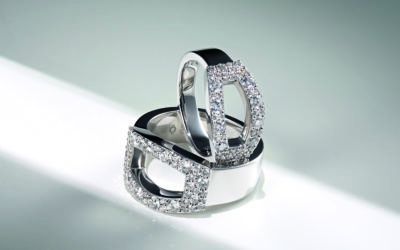 Image courtesy of CORUM The idea for the Golden Bridge was born when Corum co-founder René Bannwart met Italian-born, self-taught watchmaker – and later co-founder of the A.H.C.I. (Académie Horlogère des Créateurs Indépendants/Horological Academy of...
read more
CORUM BRIDGES
The brand's flagship  complication  model,  the Golden Bridge was introduced in 1980 and remains a benchmark with its unique baguette movement. Moreover, it is also regarded as an avant-garde watch thanks to its movement placed in the centre of a transparent sapphire crystal case.
In 2009, Corum raised the curtain on its new and exclusive caliber designed, developed and assembled in-house.
The CO 007 movement is clearly inspired by the legendary Golden Bridge caliber while giving a whole new twist to the original concept; although the shape is immediately recognizable, the dimensions, the components and the technical characteristics are all completely different.
In 2010, CORUM celebrated the 30th   anniversary of its iconic baguette movement of the Golden Bridge and enhanced the movement with an outstanding complication; the world's smallest tourbillon with silicon escapement.
The Corum Bridges pillar experiences a substantial evolution in 2011 with the presentation of an exclusive new creation: the Golden Bridge Automatic with the first linear-winding automatic movement.
In 2012, the elegance of the Bridge collection is greatly enhanced with the launch of the very subtle Golden Bridge Panoramique Tourbillon which plays with transparency in its bridges and plate in sapphire crystal.
For the first time, in 2013, the Ti-Bridge comes in an automatic version. With this new winding system – designed, developed and patented by Corum – derives its energy from two interconnected in-line oscillating weights, the Ti-Bridge Automatic Dual Winder opens a new chapter in the watchmaking history.
2015 marks the 35th anniversary of the Golden Bridge. The whole history is narrated in a book dedicated to this collection of exception and illustrated with original pictures that depict the stirring evolution.
In 2016, a new round case of 43 mm was introduced with the Golden Bridge line.
Lately in 2017, the rectangular case also made an outbreak in the collection with the Golden Bridge Rectangular.