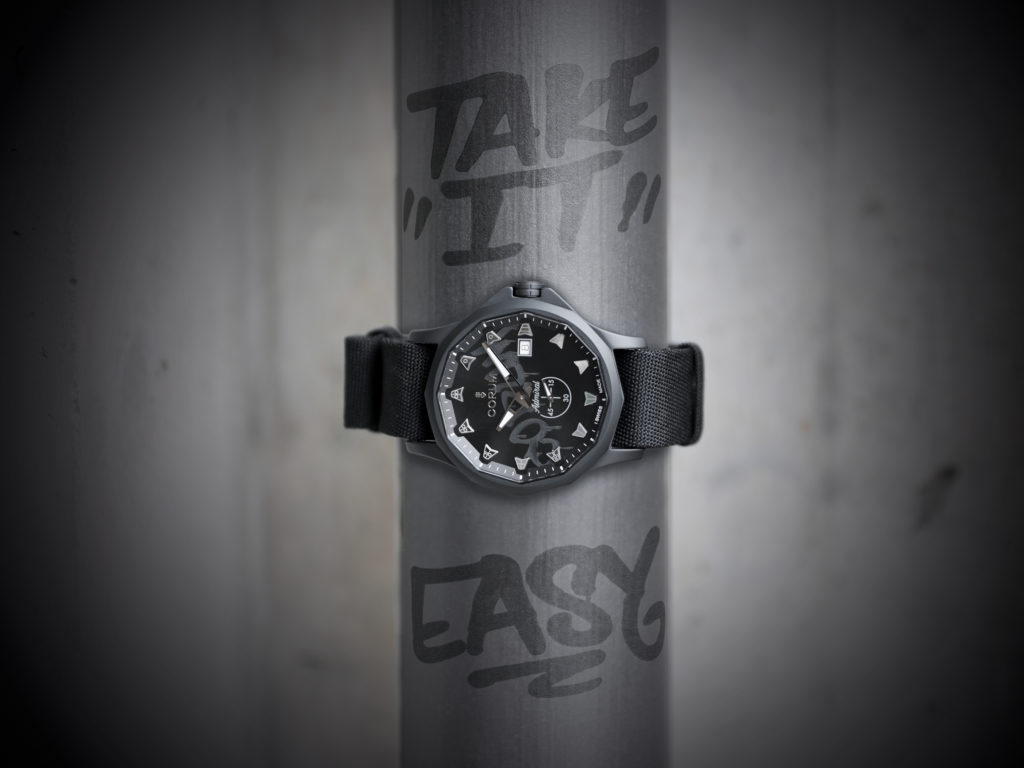 Swiss watchmaker CORUM, known for its rich history in Fine Watchmaking since 1955, has once again ventured into uncharted waters to bring innovation and elegance to its iconic Admiral collection. The brand's latest endeavor involves incorporating ceramics into its Admiral timepieces, drawing inspiration from the ever-fascinating maritime world.
Ceramic has long been a trusted companion in the maritime realm due to its exceptional properties. It has been widely used in various nautical applications, such as protecting boat surfaces from the corrosive effects of saltwater and preventing hull fouling caused by the accumulation of algae and shells. In addition to these protective attributes, ceramic proves to be an environmentally friendly choice compared to traditional products.
Transcending its maritime roots, ceramic has found a home in the world of high-end watchmaking, offering a plethora of advantages. Beyond its striking aesthetic appeal, characterized by deep and enduring black and white hues, ceramic boasts a unique tactile softness. Comprising aluminum oxide (Al2O3) and zirconium oxide (ZrO2), this material is notably lighter, approximately 20-25%, than the industry-standard 316L steel alloy. Furthermore, its high hardness level makes it exceptionally scratch-resistant and resistant to oxidation.
For these reasons CORUM, is proud to embrace ceramic in its latest offering—the Admiral 42 Ceramic collection. This collection exudes sophistication with the Ceramic & Gold models, showcasing the harmonious fusion of classic luxury and cutting-edge technology. But that's not all; CORUM has taken a bold and unconventional step by introducing two models featuring a tribute to the vibrant and dynamic urban culture found at the world's busiest ports.
Touch of Nobility and Maritime Excellence
In a daring blend of materials, CORUM unveils an exquisite timepiece that seamlessly marries ceramic and 18K 5N gold. This poetic creation not only showcases CORUM's audacity but also brings a touch of nobility to the wrist.
Available in two stunning variations with either a black or white case and matching vulcanized rubber strap, this exceptional timepiece is designed to make a statement. The gold-colored accents adorning the indexes and hands add an unmistakable touch of elegance, creating a visual masterpiece that is sure to captivate watch enthusiasts worldwide.
But a watch designed for sailing must also excel in water resistance, and CORUM's ceramic models do not disappoint. These remarkable timepieces are water-resistant to a depth of 50 meters, ensuring they can withstand the rigors of maritime adventures. Embodying the brand's maritime spirit, the indexes on this watch feature the iconic nautical pennants that are unique to the Admiral collection, paying homage to the world of seafaring.
Artistic Expression Meets Horological Innovation
Drawing inspiration from the vibrant and colorful world of bustling seaports, where graffiti thrives as a form of artistic expression, CORUM introduces two captivating additions to the Admiral 42 family.
The first of these extraordinary creations is the Admiral 42 "TAG," available in an exclusive limited edition of just 50 pieces. This timepiece boasts a stealthy, full-black look, featuring a sand-blasted ceramic case and a sleek black NATO strap. However, the true magic of the CORUM "TAG" edition unfolds at nightfall, as the discreetly placed CORUM TAG logo on the dial reveals itself in luminescent splendor. By day, it remains virtually invisible, only to surprise and delight in the dim light of evening, making it the perfect companion for stylish nocturnal adventures.
The second model in the collection, crafted in white ceramic, takes a bolder approach to design. Indexes and hands are playfully adorned with multicolored paint, bearing the artistic traces of fresh inspiration. This watch is a canvas of creativity and a testament to CORUM's commitment to pushing the boundaries of traditional watchmaking. It embraces the imperfections of art, turning them into a unique and eye-catching statement.
The heart of these exceptional timepieces beat with the precision of the C0 395 automatic movement, offering 40 hours of power reserve. With a frequency of 28,800 vibrations per hour, this watch keeps time with unrivaled accuracy. The crowning achievement is its sapphire crystal case back, allowing a mesmerizing glimpse into the intricate mechanics of the movement—a true testament to CORUM's commitment to craftsmanship and innovation.
The Admiral 42 Ceramic collection combines the brand's rich heritage with innovation, bringing to life a range of timepieces that are not only stylish but also ruggedly resilient. This collection reaffirms CORUM's commitment to pushing boundaries and redefining the horological landscape.
ADDITIONNAL INFORMATION
Admiral 42 Ceramic (ref. A395/04461 & A395/04462) – Recommended Retail Price: CHF 14'800.-
Admiral 42 Ceramic & Gold (ref. A395/04451 & A395/04460) – Recommended Retail Price: CHF 18'000.-
AVAILABLE PICTURES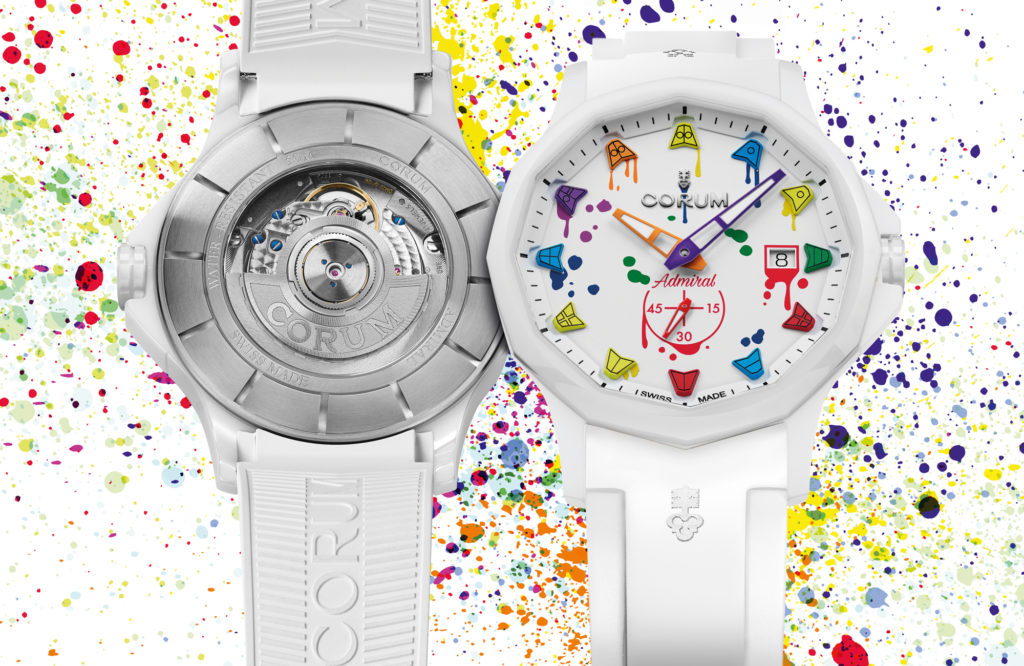 DOWNLOAD SECTION
The press release and technical data sheets are available in English, French, simplified and traditional Chinese.