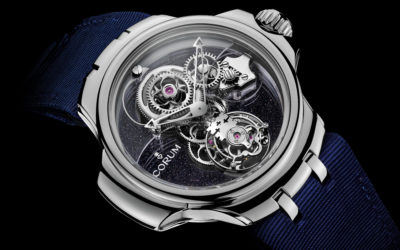 Embargo until August 29, 2023 - 9am (Swiss time) Renowned watch manufacturer, CORUM, proudly presents its latest masterpiece, a groundbreaking Concept Watch that pushes the boundaries of design and technology. Established in 1955, CORUM has consistently upheld its...
read more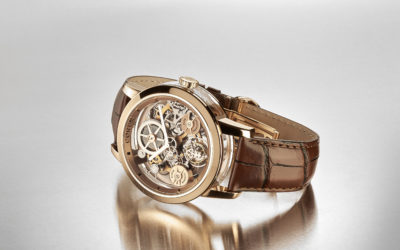 On the heels of launching its dynamic "Risk is the Reward" campaign, Corum takes...
read more
LAB
One may not associate the concepts of 'heritage' and 'lab' with each other. However, it is this juxtaposition that inspires Corum to embody a disruptive and contemporary approach towards watchmaking. First created in late 2018, the Corum Lab collection focuses on establishing a dialogue  between  the  past  and the future, and two limited-edition creations were debuted then.
It's the first time Corum propose a sport watch with a barrel shaped case. Furthermore with his movement exclusively developed for Corum, the LAB 01 is the new sports and dynamic watch of Corum.
In 2020, Corum takes the concept of daring innovation to all new heights with the Corum LAB 02 timepiece. Defying all watchmaking convention, the technically advanced watch boasts a new movement that was two years in the research and development stages. Revolutionary in its design, the new caliber is equipped with a flying gear train, and a host of other firsts for the brand. The LAB 02 is a perfect example of aesthetic perfection and extraordinary craftsmanship. The highly complicated manual movement stretches the imagination as well as the physical constraints of watchmaking.