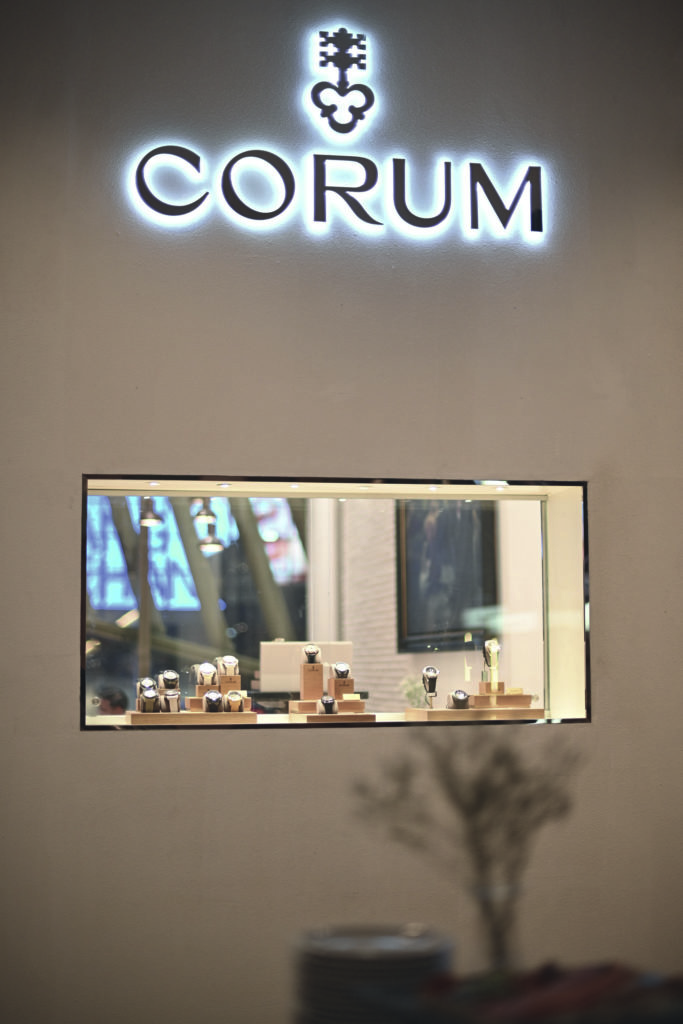 The grand opening of Corum's first Concept Store, the Corum Watch Club, took place on Thursday, May 11. Set in the bustling city of Bangkok, the store celebrates almost 30 years of partnership with Baechtold Jewelry & Watches and will be overseen by second-generation family member, Tevin Baechtold.
Founded by Dr. Soipetch Resanond Baechtold and Mr. Philip Baechtold, Baechtold Jewelry & Watches has been by Corum's side as their leading brand since the 1980s, and as an exclusive partnership since 1993. Throughout the 30 years, Baechtold has worked with every era of Corum, beginning with the founding Bannwart family. Tevin Baechtold, together with Corum's Vice President, Mr. Boon Chong Soon, worked on an exciting new project to launch in Thailand, in honor of their long-standing partnership, with Corum granting Baechtold the courtesy of conceptualizing the first-ever Corum Watch Club.
More of an unconventional clubhouse than a traditional retail store, this will be a welcoming community for customers and collectors alike, with no membership required. The goal is not only to relax and enjoy seeing the latest novelties but a place to learn more about the brand through special exhibitions and events, along with a tranquil environment to savor a drink and a cigar.
The décor of the modern concept store takes advantage of wood sourced locally in Thailand mixed with contemporary white surfaces. A balcony offers spectacular views of the city from the 2nd floor of the Gaysorn Shopping Center in Ratchaprasong District, known as a lifestyle destination for Thais, and tourists alike. The location was chosen for its preponderance of luxury hotels, shops, restaurants, and spas, as well as its proximity to the city's 8 most famous spiritual shrines.
To celebrate the brand and its creativity, the Corum Watch Club will have timepieces on display from private collectors as well as historical pieces from the Corum museum. The goal is to help new collectors learn about the brand, its creativity, and innovative techniques. Additionally, there are also plans to include some special limited editions created specifically for Thailand's passionate connoisseurs, as well as Corum's recently released jewellery collection, that due to its limited availability, will be rarely seen elsewhere.
Corum's Vice President, Boon Chong Soon, said "For several years, we have been exploring how we could provide a space for Corum collectors and fans in key markets. Thailand has always been a strong market for Corum, especially with the support of the Baechtold family. Now with the second generation of leadership, we feel that it is also a chance for Corum to rejuvenate its place in this loyal market. Not only will this space be a place for our current collectors and fans, but by providing a space to hang out and being the place to be, we feel that a new generation of Corum watch lovers will now have a place to discover the brand and learn about the history behind the Maison".
The Corum Watch Club is located in Gaysorn Tower. Gaysorn is the leading department store in Bangkok, which can be easily accessed by car or Skytrain, and is open daily from 11:00 – 19:00.
Available pictures (download section below)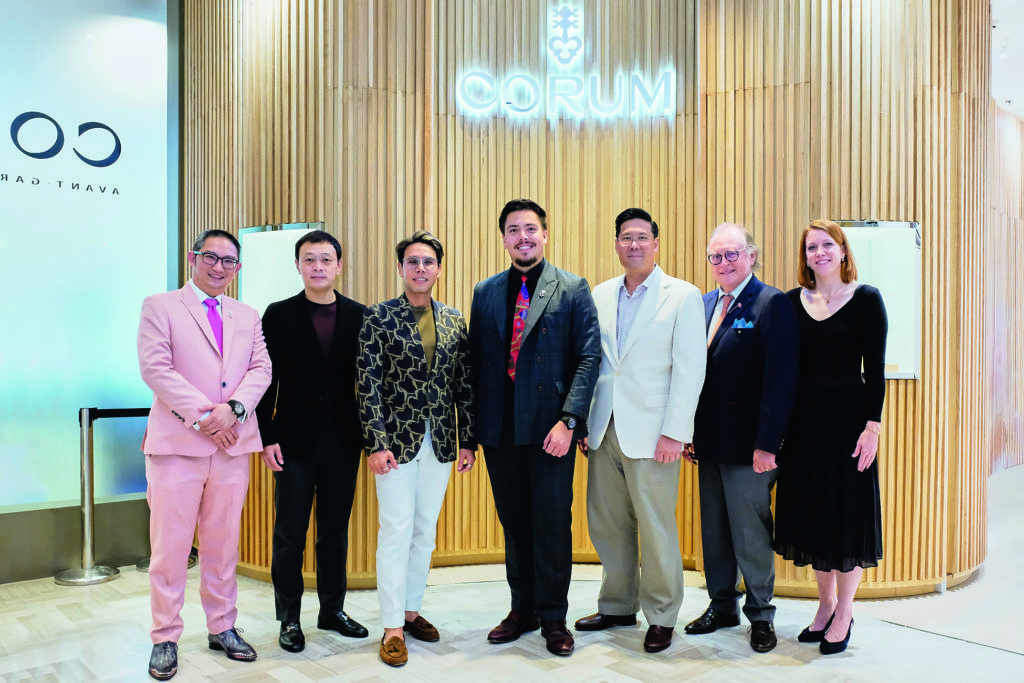 Download section