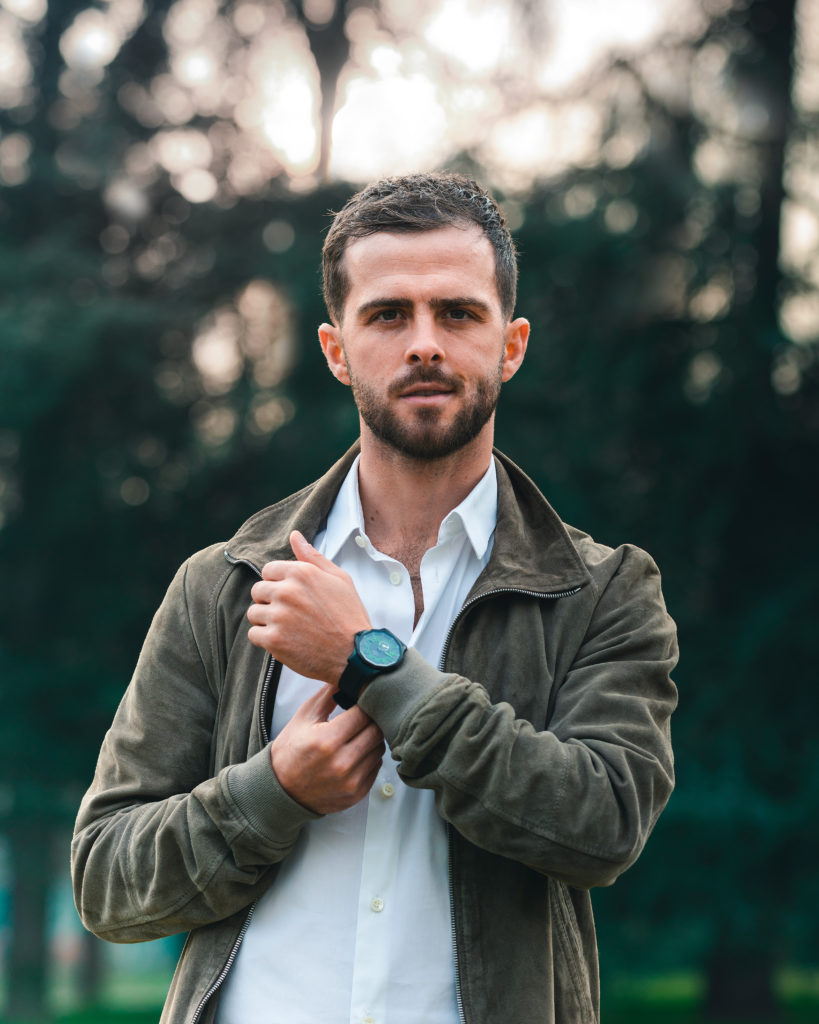 Admiral 42 – Miralem Pjanić Limited Edition
" When Corum offered me the opportunity to make a timepiece bearing my name, it seemed obvious to me to select a sports model and the Admiral collection is therefore the most appropriate. I chose an elegant black model fitted with a sporty rubber strap and I asked if we could add touches of green – my favorite color – which also reminds me of the soccer fields that I play on every day. Of course, the rest is obvious: 5 unique pieces refers to the number I wear on my jersey. "
Miralem Pjanić
Last February, Corum was proud to announce the great partnership with one of the best midfielder soccer player Miralem Pjanić.
In 2016, Pjanić signed for 32 million Euros and has since been an integral part of their team, winning three Serie A's, two Coppa Italia's, and for 4 years in a row has been included in the Serie A Team of the Year.
He was also named in the 2016–17 UEFA Champions League Squad of the Season, for his role in Juventus's run to the Final. At Juventus he is affectionately known as "Il Pianista" ("the Pianist"; Bosnian: "Pijanist") in reference to his surname and his creative role on the pitch.
With over 100 match wins, Pjanić prides himself on hard work, precision, use of space on the field and accuracy, which aligns his values with art of watchmaking and brings his collaboration with Corum into focus. Corum prides itself on creativity and boldness as its guiding principles, as well as technical excellence in the field, and use of space in both dials and movements.
As a result, the shared value made it possible to achieve this very limited edition of 5 pieces featuring a unique engraving "MIRALEM PJANIC LIMITED EDITION 1 0F 5" on the backcase.
Only available in Italy.
Reference: A395/04165 395.112.98/F371 BV12
MOVIE GALLERY
IMAGE GALLERY
DOWNLOAD