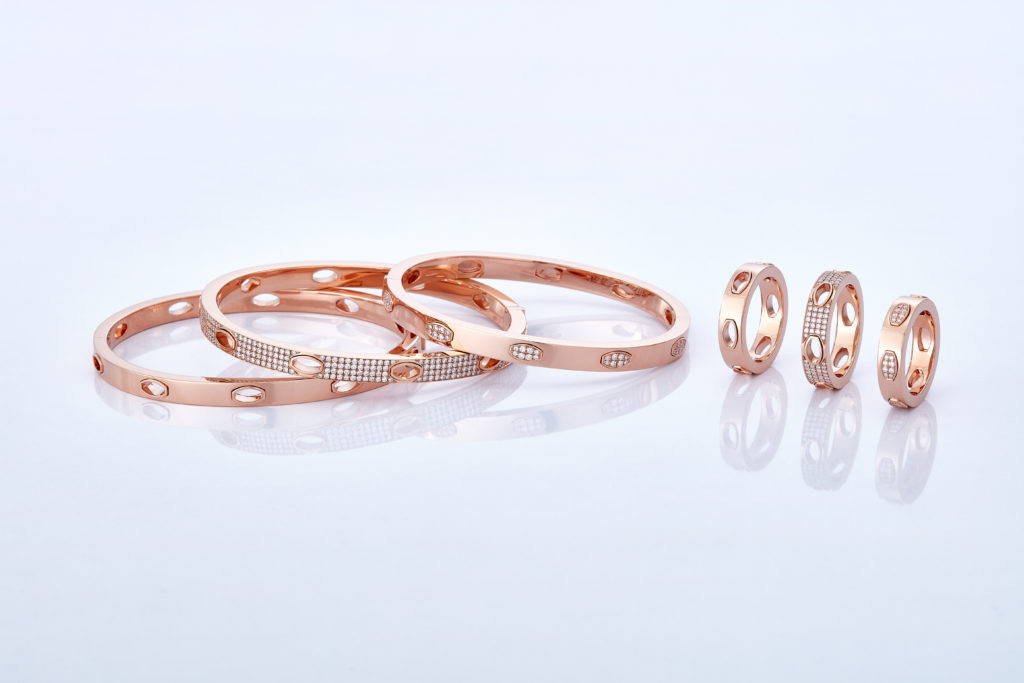 The idea for the Golden Bridge was born when Corum co-founder René Bannwart met Italian-born, self-taught watchmaker – and later co-founder of the A.H.C.I. (Académie Horlogère des Créateurs Indépendants/Horological Academy of Independent Creators) – Vincent Calabrese. Calabrese had created a movement that was structural and airy with nothing seemingly tangible about the watch but the movement, and no dial to hide the watchmaker's work. Corum turned Calabrese's handmade concept into reality thanks in great part to dynamic and original design and a good rapport between the two men. The Golden Bridge's famous baguette-shaped movement was complicated to make initially – and complicating it even further was the fact that the duo wanted to make the movement in 18-karat gold, a rare feat.
The watch, whose name comes from the prominent gold bridge inside a cage of sapphire crystal, sent a message to the world that mechanics and art can coexist to make a beautiful, wearable object that is undeniably unique and absolutely unforgettable. Number 001 was presented to the Musée International d'Horlogerie (MIH) in La Chaux-de-Fonds on September 25, 1980, and it is still on exhibit there.
From Corum's inception, part of the brand's legacy has been the fact that beauty and style have always been a part of its design, therefore, jewelry was never a foreign concept. Corum crafted many boldly styled jeweled watches in the 1970s and 1980s (and beyond) – around the same time that the Golden Bridge appeared.
Among these were the Césars of 1989, a collection of unique watches named after Roman emperors, and the Olympus and Pyramide models of 1987, powered by quartz movements and putting every emphasis on their jewelry-like countenances.
The Golden Bridge also received this treatment in the late 1980s and 1990s: it not only came in wrist versions adorned with gold, platinum, and gemstones but was also offered in pendant form to be worn around the neck in a great variety of shapes.
Severin Wundermann, who took over Corum in late 1999, was interested in continuing the jewelry side of Corum. Watch models like Sugar Cube, Potpourri, Heart, Buckingham Vision, Jewels of India, and the Classical Squelette Joaillerie were definitive jewelry pieces that incidentally told the time. And it was Wundermann and his team who had the idea to use the tonneau shape for the Golden Bridge to continue to set it apart.
Today's proprietor of Corum, Citychamp Watch & Jewellery Group Limited, continues this daring tradition with a brand-new collection of jewelry modeled on the brand's iconic Golden Bridge in partnership with Baechtold, a jewelry maker with which Corum has partnered for more than 30 years. Baechtold, established in 1975 by a German sculptor, is now led by the current general manager and co-owner Tevin Resanond Baechtold, who lived in Germany and studied jewelry design there.
Together, they continue the tradition with jewelry pieces defined by and in homage to the Swiss brand's icon, the Golden Bridge. In a new collection of jewels made to be worn to accompany the iconic watch (or not!) Corum proves its mettle when it comes to accessorizing. "For me, this project is as much about passion as paying tribute to Mr. Bannwart," says Vice President of Corum, Boon Chong Soon. "In the past Mr. Bannwart produced a limited jewelry collection based on the Corum key logo, but it ended after a few short years. Moving forward with new Corum jewelry is also our way of remembering the past – especially Mr. Bannwart, and the iconic tonneau shape of the Golden Bridge – while adapting it for the future. Most importantly, this is also a project developed with a second-generation partner who shares the same love for Corum as we do."
"Making jewelry to accompany Corum's Golden Bridge collection has been a passion project for a long time and being able to complete the collaboration has been very fulfilling," enthuses Tevin Resanond Baechtold. "For owners of a Corum Miss Golden Bridge, this jewelry is a beautiful way to expand the presentation of the watch and the iconic shape itself. And to admirers of the classic Golden Bridge, I am most excited to introduce these jewelry collections as they allow collectors to be in full Corum mode – the jewelry really completes the look!"
Corum Golden Bridge Jewelry
Though Corum did not invent the "barrel" case shape called tonneau that has come to define the form of the Golden Bridge, the creative brand has indeed applied it in a fascinating way. First to house the transparent masterpiece of a timepiece that bridges every era of Corum and now to define an elegant jewelry collection. While this jewelry beautifully supplements the Golden Bridge, it also stands on its own thanks to its unique character and unparalleled quality.
The gemstones used in the Golden Bridge Jewelry collection are natural white diamonds that have been mined ethically in accordance with the Kimberley Process and the Responsible Jewelry Council Code of Practices. The gold used is ethically sourced and/or recycled. Each gemstone is perfectly brilliant cut, F-G in color (white), and VVS-VS in clarity.
The jewelry comes in four collections and is available in both 18-karat white gold and 18-karat rose gold, just like the watches.
Tonneau Snow
The Tonneau Snow jewelry collection takes its cues from the "icy" Golden Bridges that have graced the iconic collection for years and the tonneau shape that became part of the Golden Bridge's design vocabulary more than 20 years ago. It is comprised of 18-karat white or rose gold and two different sizes of high-quality natural diamonds in a unique setting that resembles the sparkle of freshly fallen snow.
The elegant Tonneau Snow ring is available in both S and L sizes. The S size, influenced by the compact look of the Miss Golden Bridge, is somewhat narrower to look more proportionate on delicate fingers. It is set with 42 brilliant-cut diamonds (0.84 ct). In the L size, the shape of the Tonneau Snow ring more closely resembles the larger-size Golden Bridge watch with more gold and diamonds visible on the finger. It is set with 50 brilliant-cut diamonds (1.17 ct).
The Tonneau Snow pendant is a real eye-catcher. As Corum's self-proclaimed centerpiece of the collection, it is set with 43 highly visible brilliant-cut diamonds (1.13 ct). A rose gold double chain gives it double the presence, too.
This collection is capped by the luxurious Tonneau Snow creole earrings. The eternally classic pair of earrings is set with 72 brilliant-cut diamonds (1.10 ct) and can truly be worn with anything from jeans to formalwear – and everything in between.
Tonneau Pavé
The Tonneau Pavé jewelry collection is characterized by classic pavé-set diamonds in combination with the tonneau shape of the iconic Corum Golden Bridge. It comprises 18-karat white or rose gold and high-quality pavé-set natural diamonds that provide endless scintillation. The pavé setting comprises very small diamonds that are set so close together that it looks "paved" with the metal prongs between the stones seeming to disappear.
The Tonneau Pavé ring comes in S and L sizes to fit every hand size, both of which feature 86 diamonds (0.41 ct). The perfectly matching pair of Tonneau Pavé creole earrings are set with 128 diamonds (0.54 ct). Making up the final element of this tonneau-shaped parure is the Tonneau Pavé pendant, which is pavé-set with 98 brilliant-cut diamonds (0.57 ct) and comes on a delicate white gold chain that allows the pendant to take center stage.
For those who desire pure sparkle, Corum also offers a variation called Tonneau Full Pavé with even more scintillating gemstones since the tonneau shape is completely filled in with gold and brilliant-cut diamonds. The Tonneau Full Pavé creole earrings are set with 110 diamonds (1.0 ct), while the Tonneau Full Pavé ringalso comes in S and L sizes to fit every hand: the S size is pavé-set with 91 brilliant-cut diamonds (0.78 ct), while the L size boasts 105 diamonds (1.14 ct).
Icon
The Icon collection is based on the same tonneau shape as the Golden Bridge and the other jewelry lines but has evolved to include repeating tonneau shapes, making it appear more independent and daring in character. It is a unique, fresh design that can stand on its own.
The Icon Eternity ring plays with the codes of the established eternity ring by repeating its emblematic tonneau shape ad infinitum. Delicate yet determined, this timeless piece of jewelry is so easy to wear that it is destined to become its owner's constant companion. Set with 144 brilliant-cut diamonds (0.60 ct) its sparkle is boundless and eternal. The matching Icon Eternity creole earrings are the perfect partner statement to the Icon Eternity ring: set with 76 brilliant-cut diamonds (0.39 ct), they are just as understated yet just as much of a presence.
The Icon Eternity bracelet is more than fun; it is a serious piece of jewelry. Available in two sizes – S (small) and R (regular) – the Icon Eternity bracelet makes its own statement on the wrist, worn either on the same wrist as one's own Golden Bridge or the opposite wrist for a spectacular double effect. Set with 354 brilliant-cut diamonds (1.53 ct in S and 1.69 ct in R), this piece is certainly a must for the owner of a Miss Golden Bridge.
Petite Tonneau
Peace and serenity characterize the Petite Tonneau collection, which is comprised of bangle bracelets and rings in a total of three styles that feature repeating tonneau-shaped inlays.
Petite Tonneau
The Petite Tonneau style features only 18-karat white or rose gold and no extra gems for an unadulterated look that is pure class.
Petite Tonneau half set
The Petite Tonneau half-set style features tonneau-shaped inlays that are set with brilliant-cut diamonds. The Petite Tonneau ring contains a total of 48 brilliant-cut diamonds (0.27 ct), while the Petite Tonneau bangle bracelet boasts 80 brilliant-cut diamonds (0.59 ct).
Petite Tonneau fully set
The Petite Tonneau fully set also features tonneau-shaped inlays, but here it is not only these that are set with diamonds: everything is set with brilliant-cut diamonds. The Petite Tonneau ring fully set features 120 diamonds (0.54 ct), while the Petite Tonneau bangle bracelet fully set boasts 358 diamonds (2.37 ct) for a luxurious look that makes the wearer feel extravagant.
Available pictures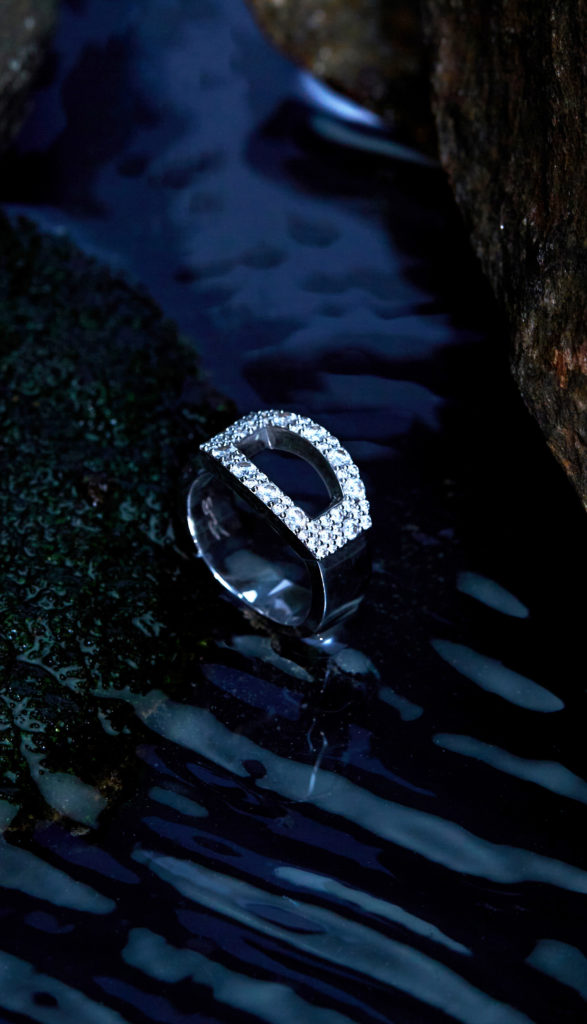 Download section